By creating a virtual Cell as a City, based on the structure and function of a pancreatic beta cell, we will allow people to explore a rich biochemical world while engaging concepts, pathways, and implications through narrative, all backed by scientific rigor.
Using our immersive narrative experience, scientists will more clearly understand the interconnections between cellular systems by virtually "entering" the cell and engaging the systems surrounding them. Our goal is to simulate and highlight the changes in those systems due to drugs and other treatments.
The pancreatic beta cell was chosen as our focus because its function is to create insulin, the molecule at the heart of diabetes. Diabetes is one of the largest growing threats to human health in the developed world, but in many cases, is avoidable or treatable through behavioral change. To affect change engagement, motivation, and understanding need to be enabled for individuals, families, and society.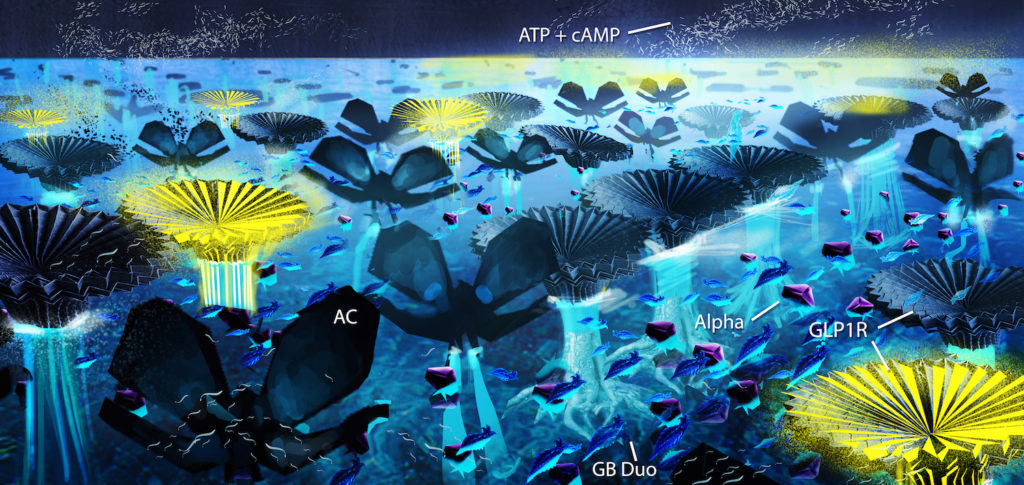 More about: World in a Cell
September 21, 2017